Hi,
It's been a while since I last posted about the Brazilian Jane Austen soap opera because I've been busy here writing, managing my son's back to school schedule and São Paulo's international book fair.
tumblr
If you're kinda lost on this madness called Pride and Passion, I explained it in details here and talked about a musical proposal por Lydia here. And here I showed you the begining of Emma's love story.
funky little period piece queen
Now I have heart warming news to tell you - and heartbreaking too.
The story is half-way through, almost done really, and some plots are almost solved. From the five Bennet/Benedito sisters, two are married:
Jane, married with Camilo (Bingley) and pregnant at the moment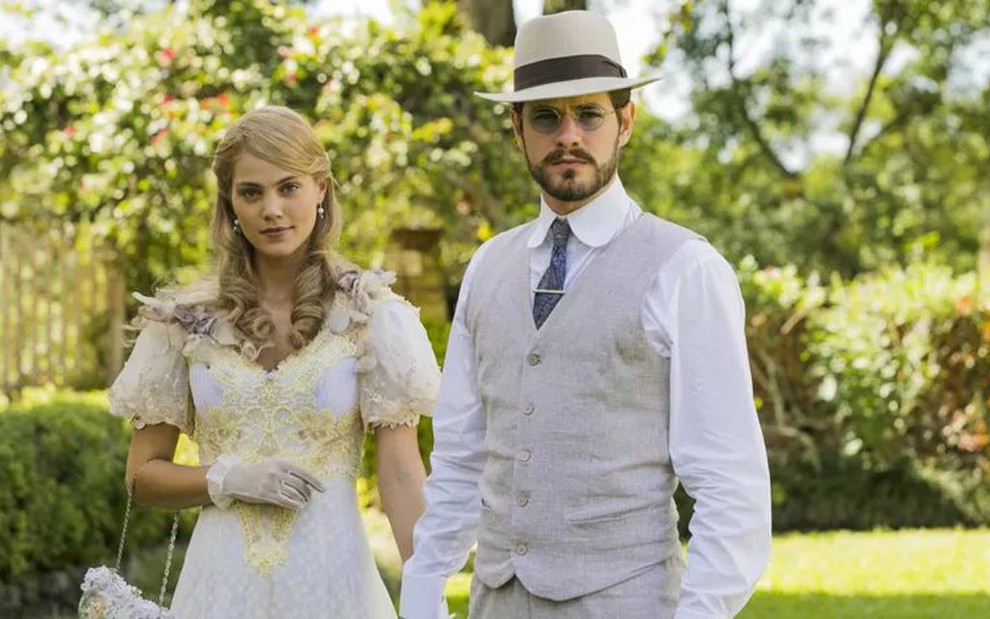 notícias da tv
Cecilia (Catherine Morland), married with Rômulo (Mr Tilney)
portal overtube
two are engaged - to be married? Yes!
Elisabeta (Lizzie) to Darcy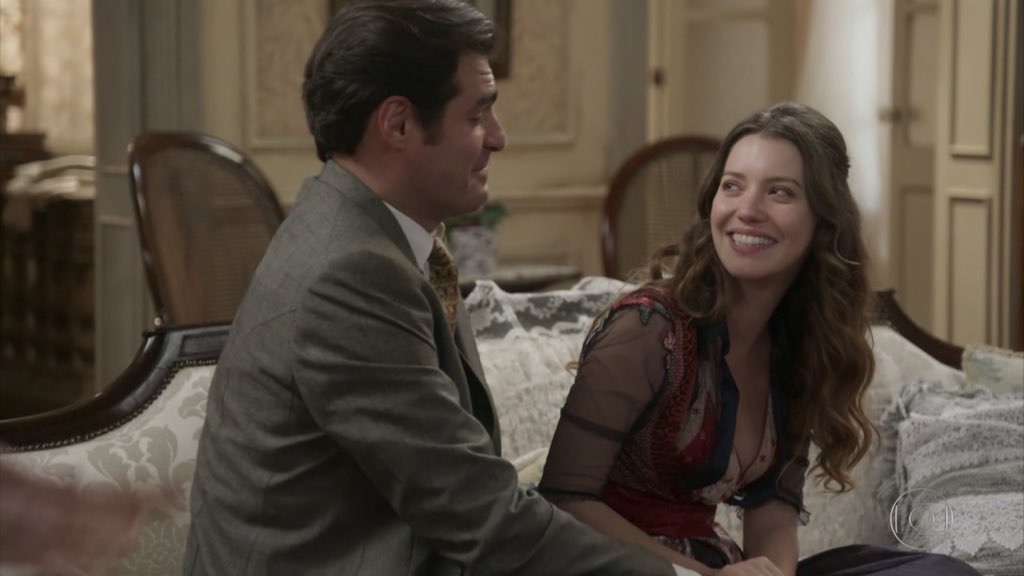 twitter
Mariana (Marianne Dashwood) to Brandão (Cel Brandon)
storia
and one is pregnant (with Wichkham's baby) almost engaged: Lydia to a soldier, Randolfo
twitter
Honorary Benedito sister, Emma married to Ernesto (new character) because Mr Knightley is married to someone else and the public disliked him.
purepeople
Not all is fun and flowers, perks pile around them.
Mariana's
sad feminist outcome
for her easy rider adventure is haunting. When discovered riding dressed as a man, she was kidnapped and had her hair cut off by force. Ugly sad violence against women sequence. She's still hurting.
vix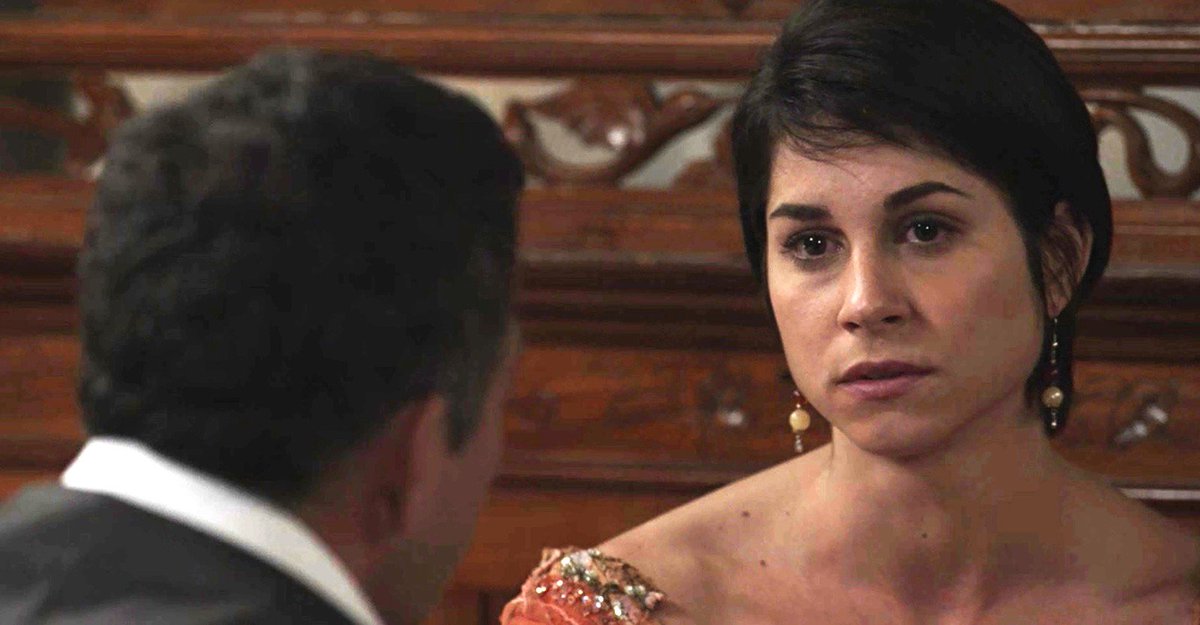 the outcome: gamine hair
And there's a new Lady Catherine, the third in this show, a very annoying fake British noble woman who torments Darcy and Lizzy in Malevolent-like anticts.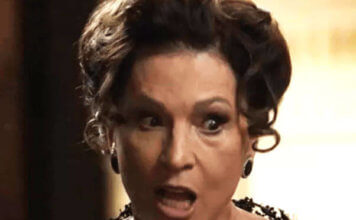 rede noticia
But, this post is really about happy lovely cute happenings. Two weddings
Emma and Ernesto
Lizzy and Darcy
And an earnest love proposal for Luccino and Otávio, the homo couple.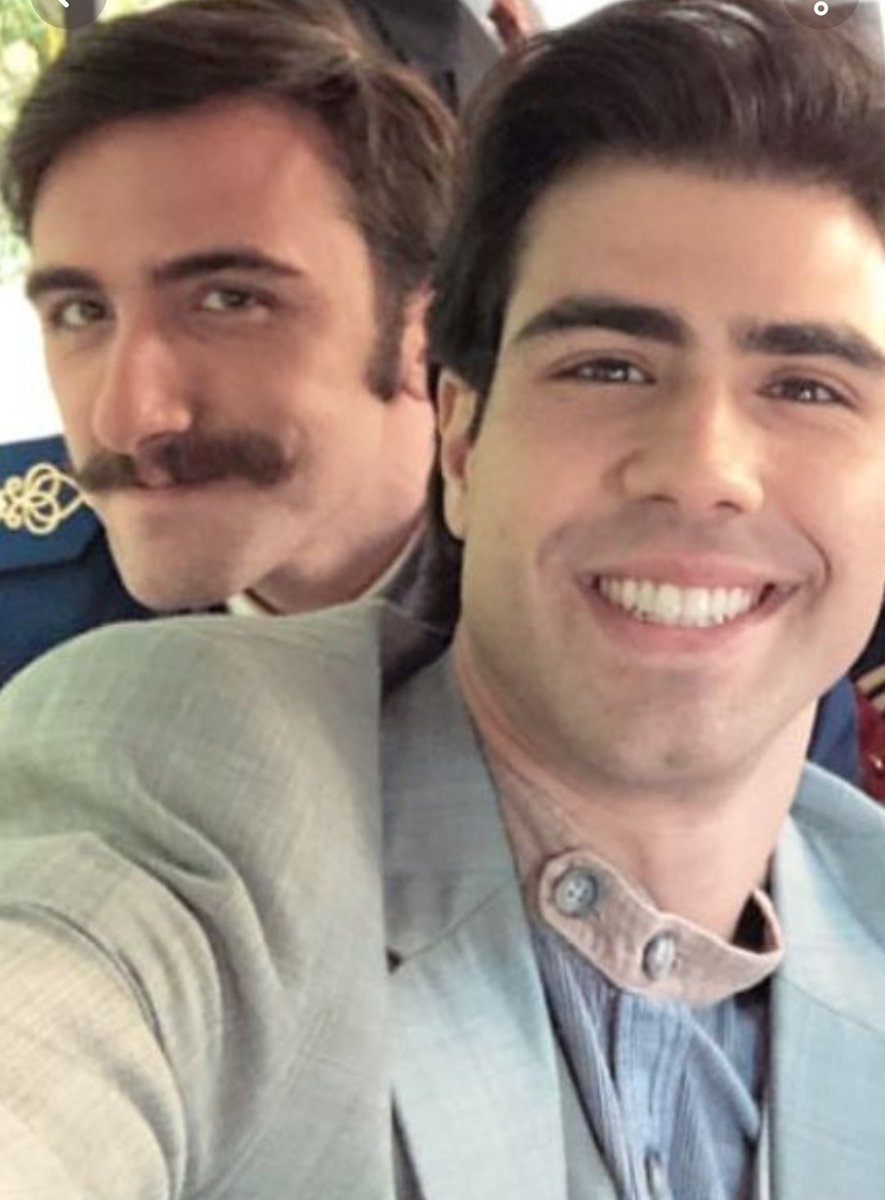 Let's dive into Austen Nation!
DARCY & ELISABETA
the whole recounting, still a spoiler as it still hasn't aired, it's here in Portuguese, but one can always use Google translate, right?
Ah, a wet Darcy... Who can resist that???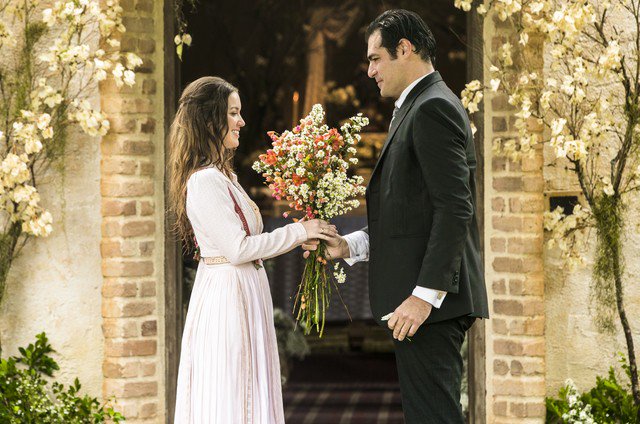 THE WEDDING SEQUENCE STARTS HERE:
After burning all the produced evidences the vilains Lady Margareth (Lady Catherine De Bourgh) and (Lady) Susan had against Elisabeta to blackmail Darcy...
They - Darcy and Lizzy - leave Mainsfield Park, the Tiburcios' seat (Tilney family, all bad people), in the rain
...
...they mount Lizzy's dear pet horse, Tornado
tv foco
she does love the horsy
and they ride together to a little chapel somewhere lovely where he takes her blindefolded
twitter
A priest offers to celebrate their love in a happy union. I mean, why not? Right?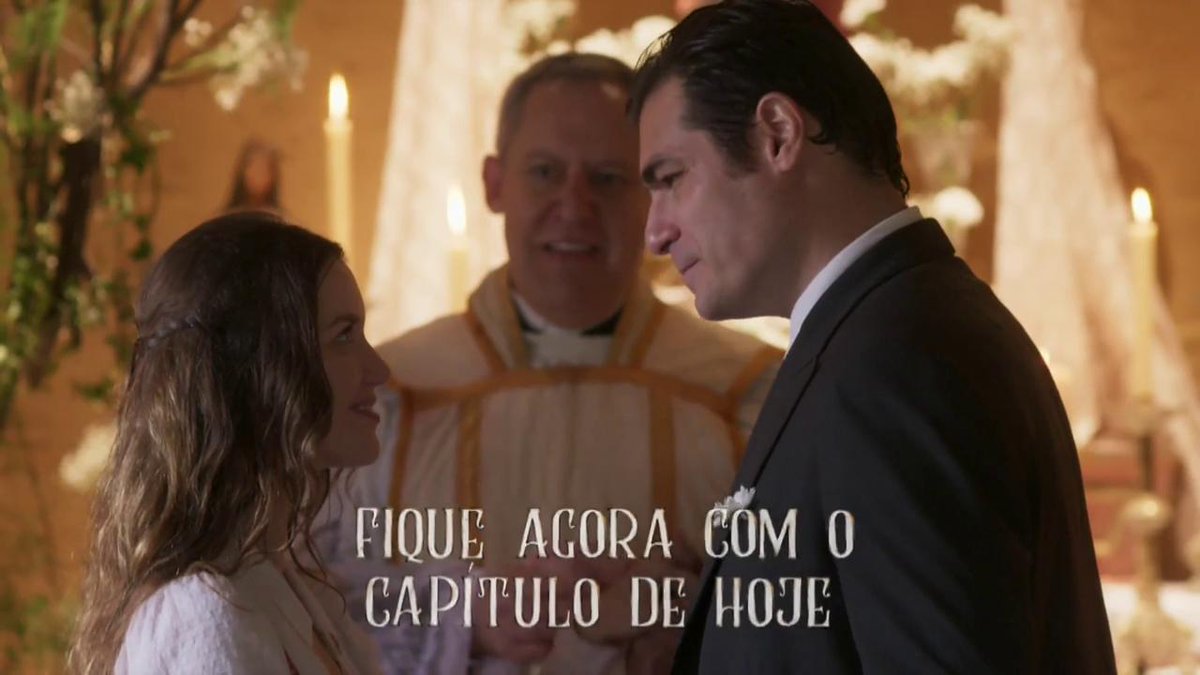 They agree! Alone, no family, friends, side characters, entourage, nobody
But, as they are very much in love and their love has gone through so much pain and is so righteous, they 'feel' everyone around them.
twitter
wiffle
Jeez!
Well, if it only was an Austen underground fanfic, I'd be expecting ...
— darlisa.gif 🙊 (@DarlisaGif) August 19, 2018
I'd be happy to oblige!
EMA & ERNESTO
again, the whole scene is here
Very lovely wedding!...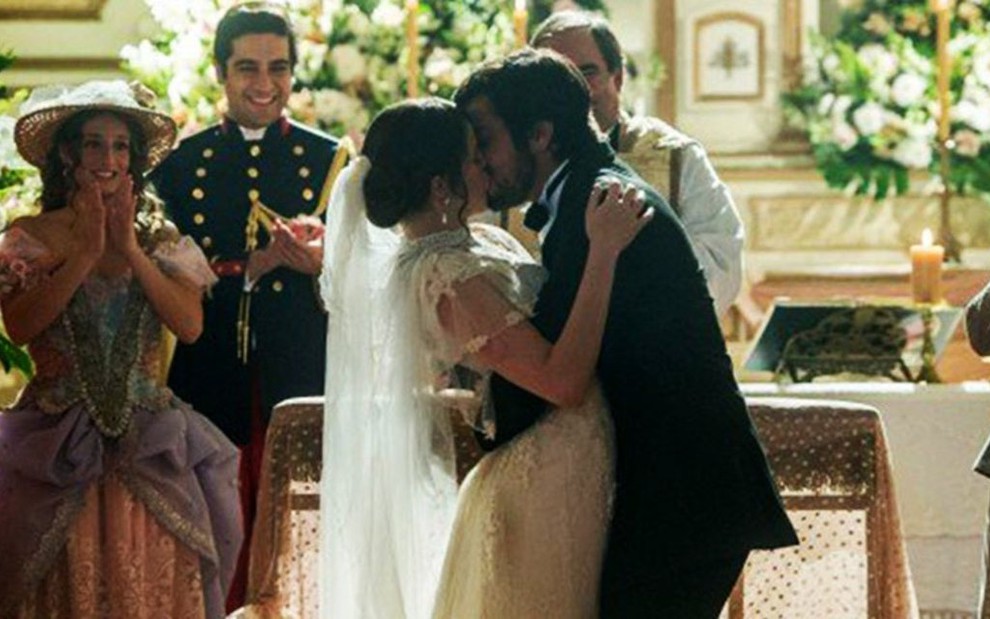 so lovely!
STARTED LIKE THIS:
Friends Elisabeta and Ludmila (possibly a Charlotte Lucas) convince Emma to model dresses as she'd done before. As she's broke, she know works in a fashion store and occasionally has to dress up.
cliquenews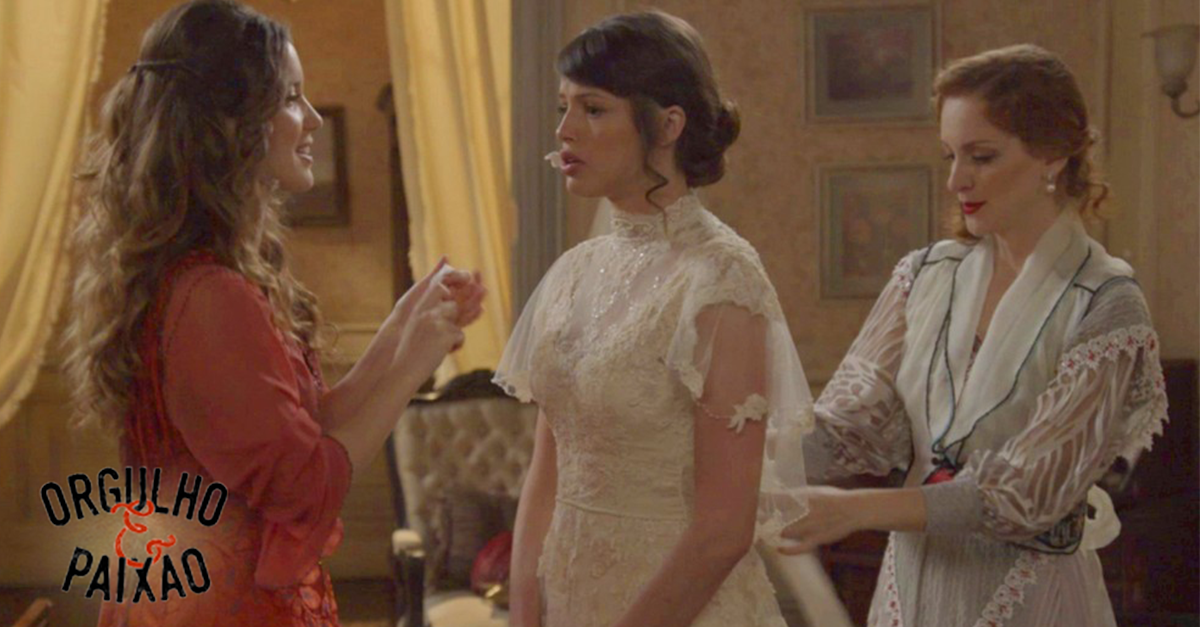 But the friends tell her that this time, the client insists on seeing the gorgeous wedding dress in a church...
At the door Emma realizes a wedding will take place and begs to go away. It's so embarassing!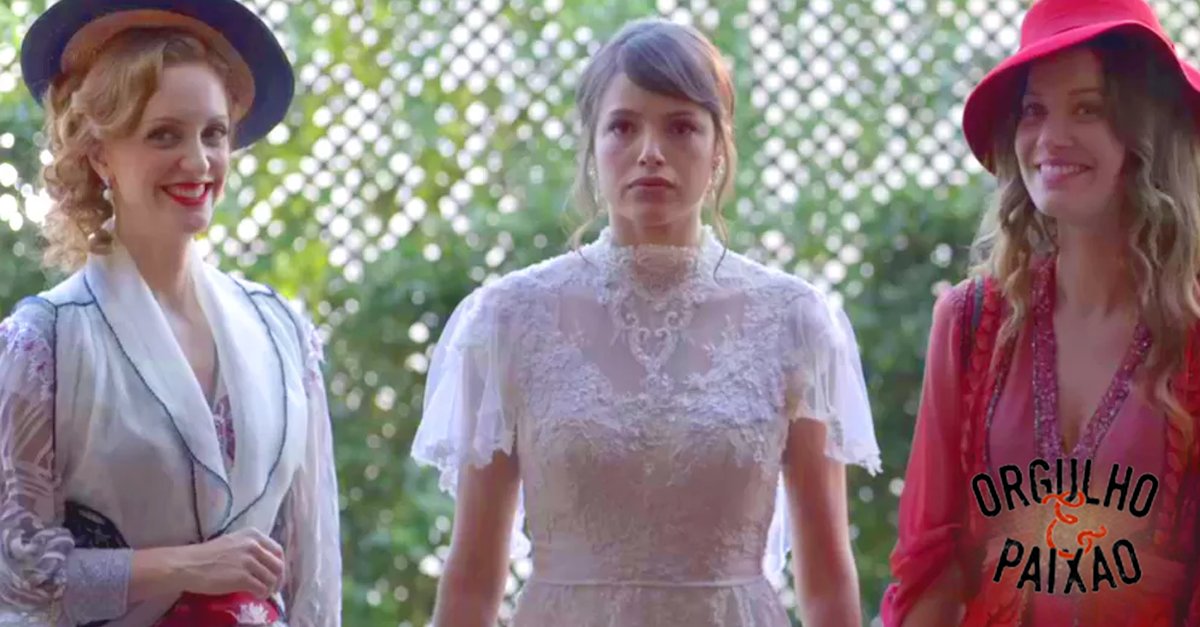 twitter
Her friends insist more, and when she tries to insist, her dad shows up.
— Globo (@RedeGlobo) August 20, 2018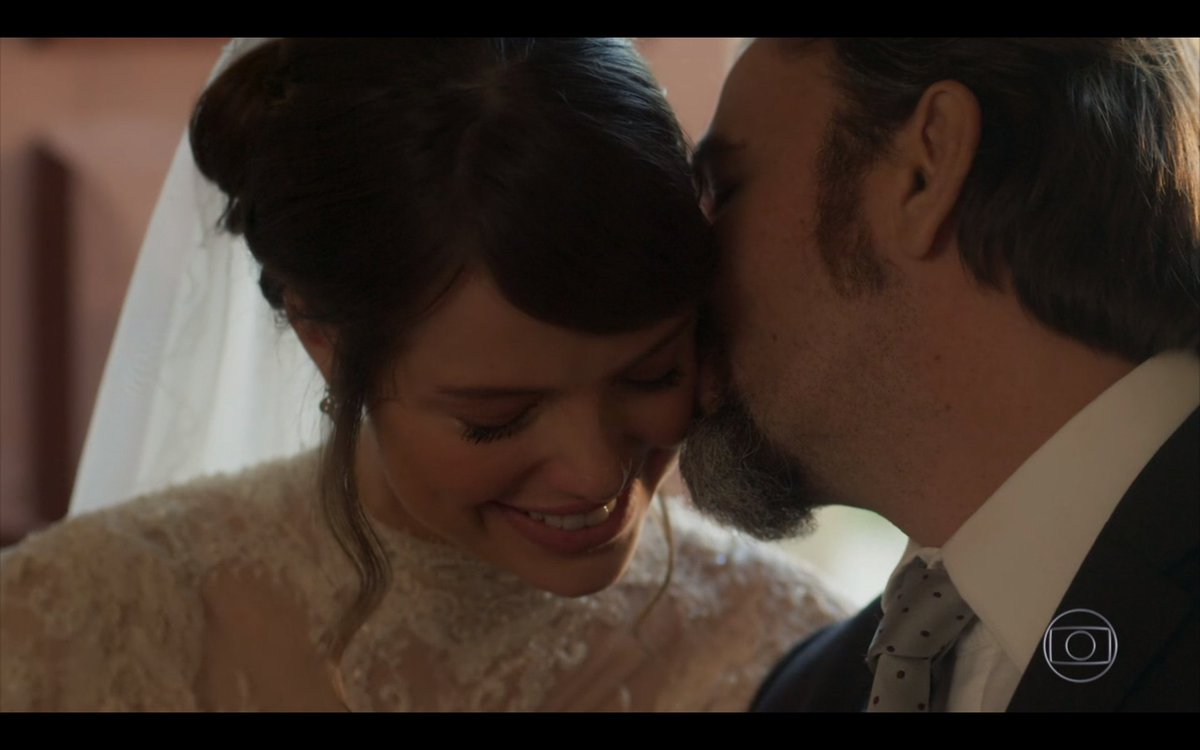 twitter
That's when she has the epiphany: it's HER WEDDING and it's A SURPRISE WEDDING! Everyone knew all about it, all friends and family helped her fiancé plan it.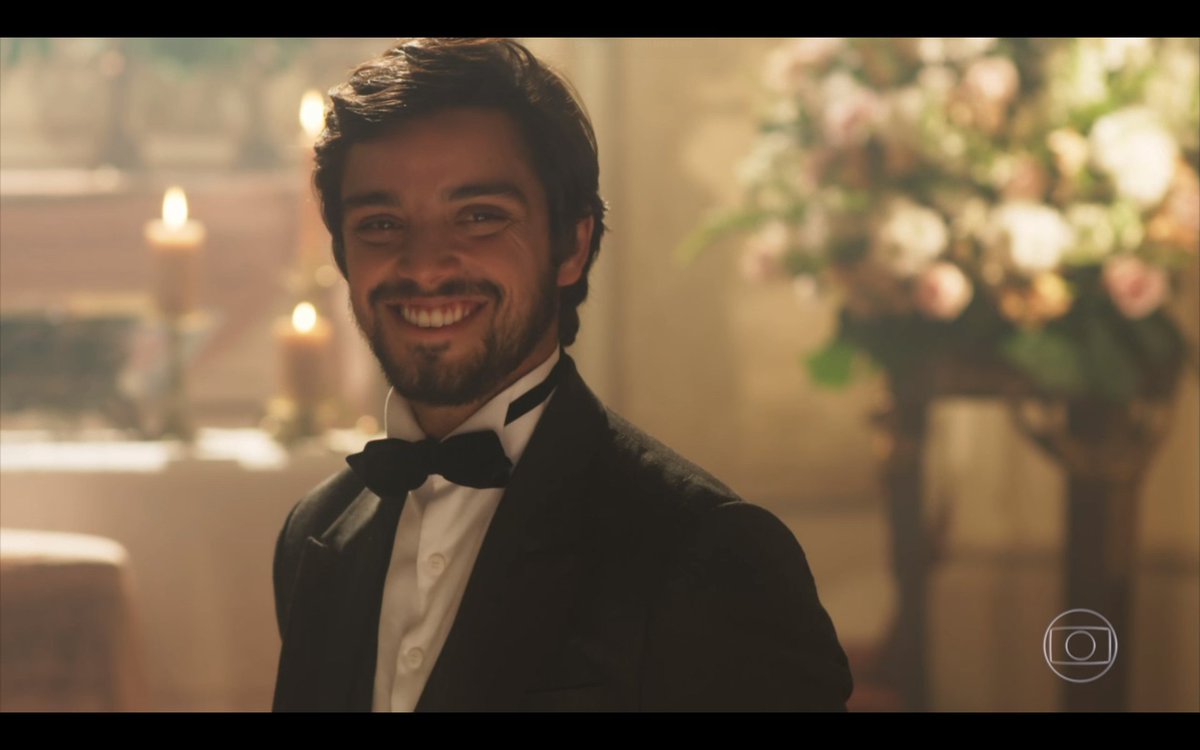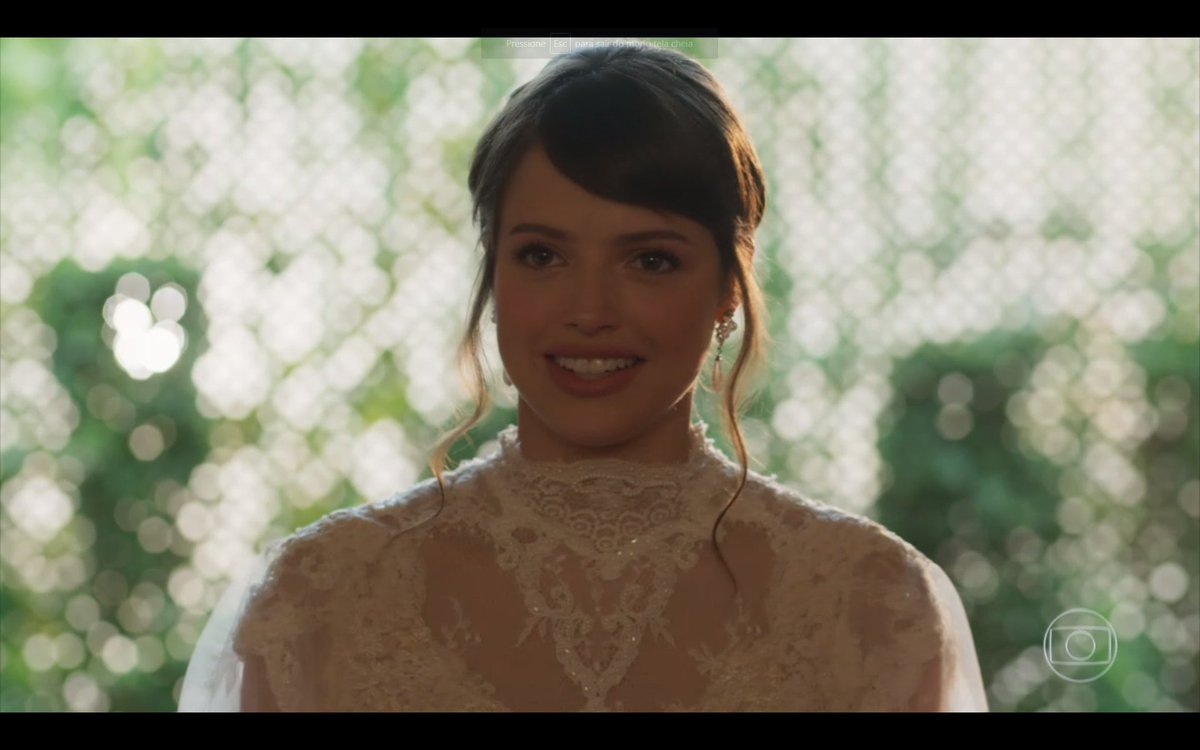 It was a lovely sequence, really heart warming and romantic. Even if I kept wondering about the pity of missing the oppotunity of a Bridezilla, it was soooo cute! They are a great couple, the rich girl and the poor guy. Uptown girl+downtown man. Lady and Tramp, the doggies. This and that. Always nice.
Their party was crushed by the vilain, but friends united and it all turned out fine, fine, fine.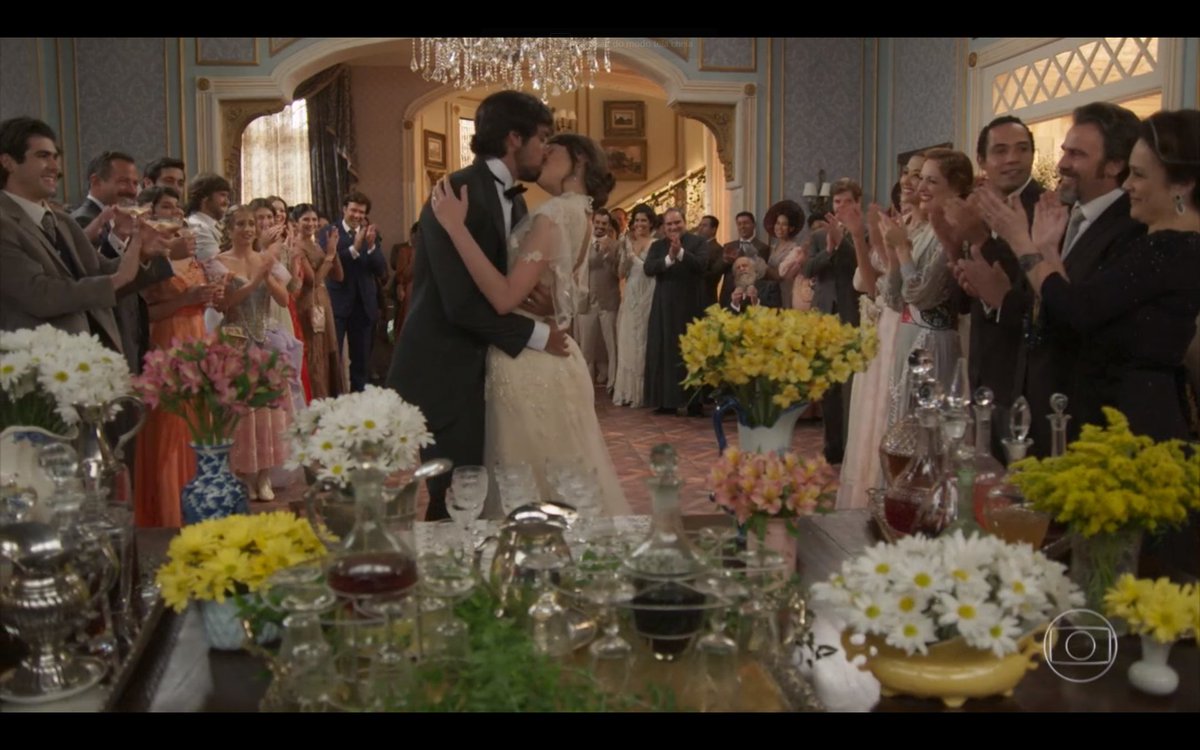 Preparing the bride for the first night when Lizzy gave advice telling about her nights with Darcy...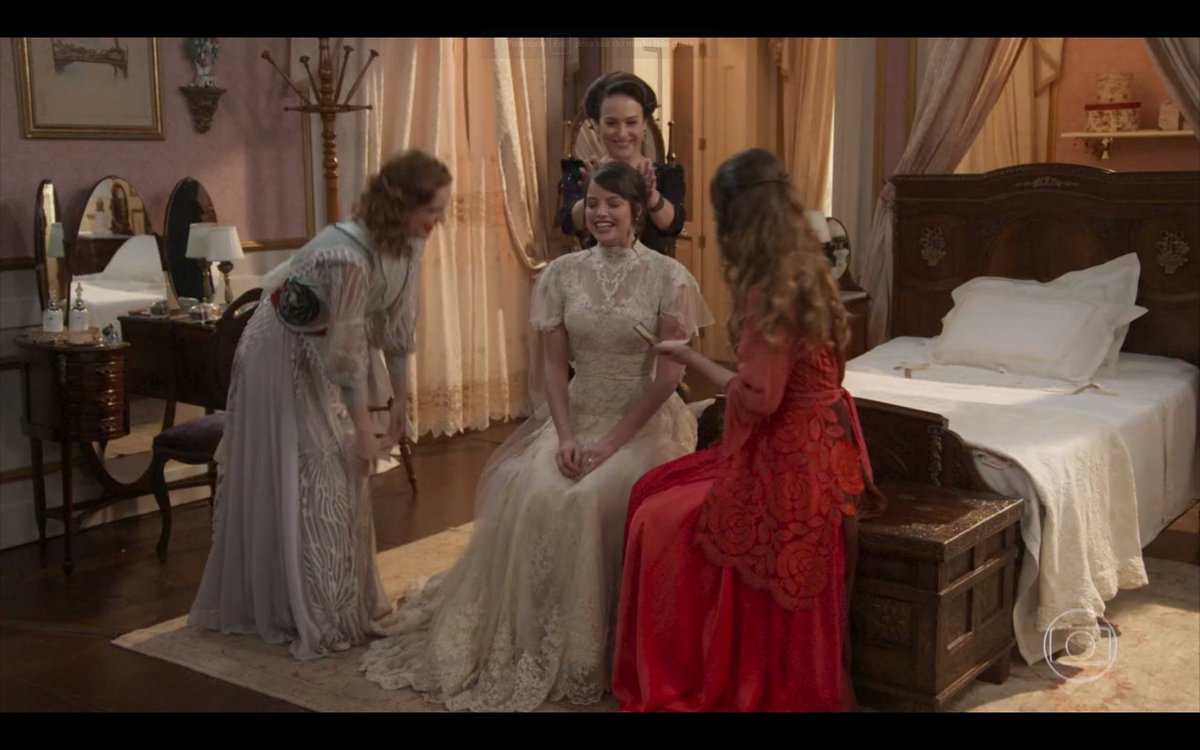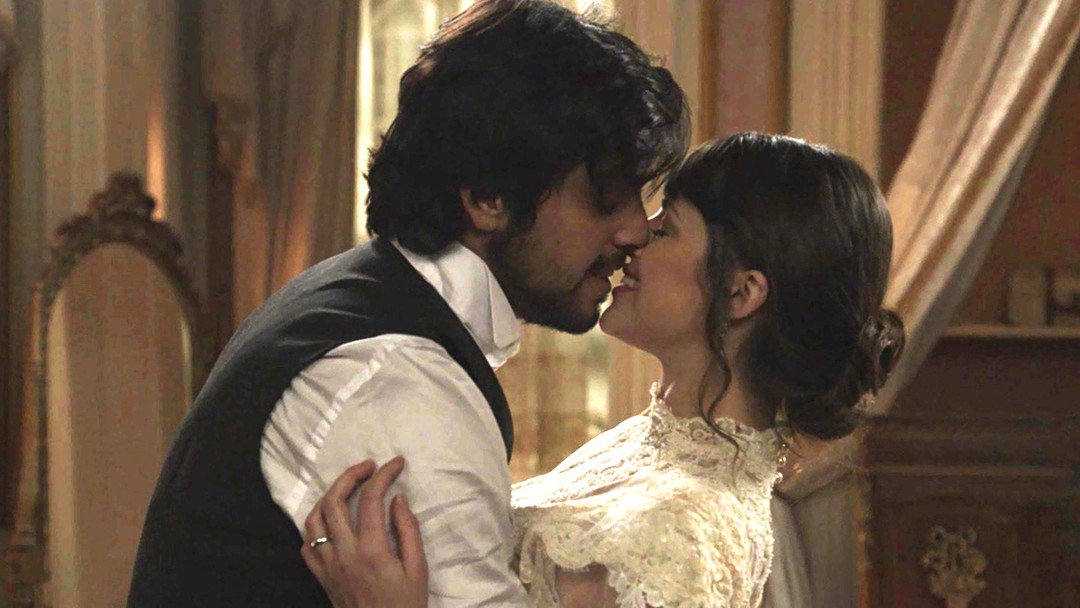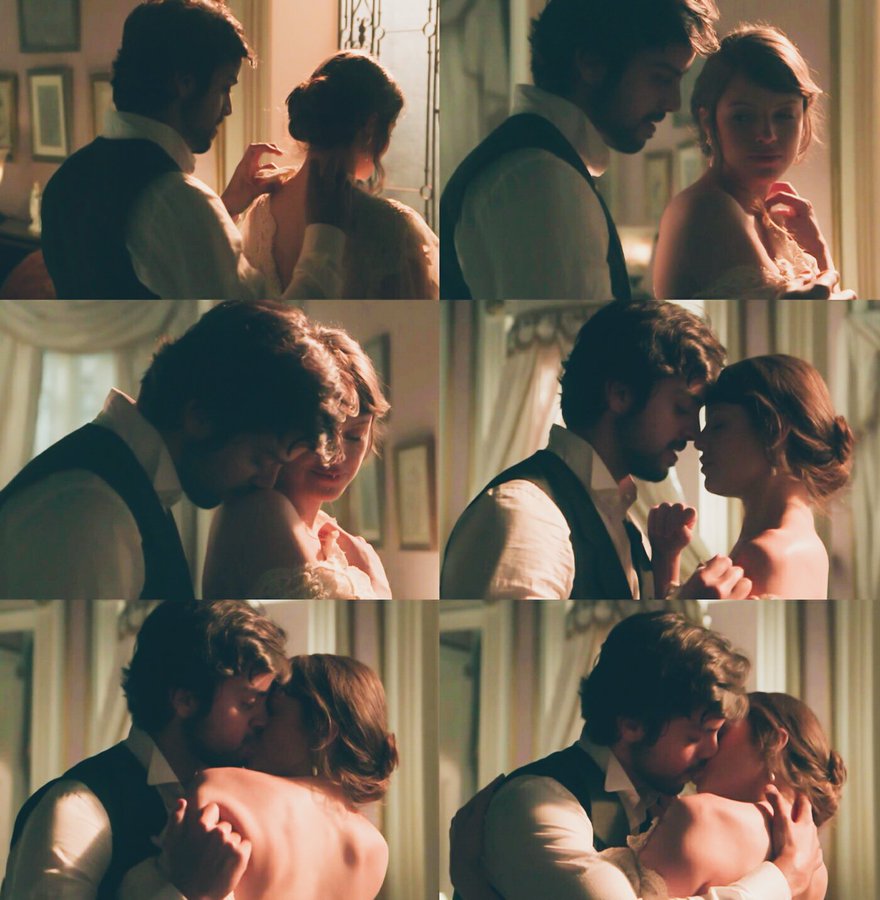 Darcy and Lizzy got a room too
BTW, Emma's dad, Mr Woodhouse, Aurélio, is ALSO engaged to Camilo's mom (Bingley's mom). Well, what can I say?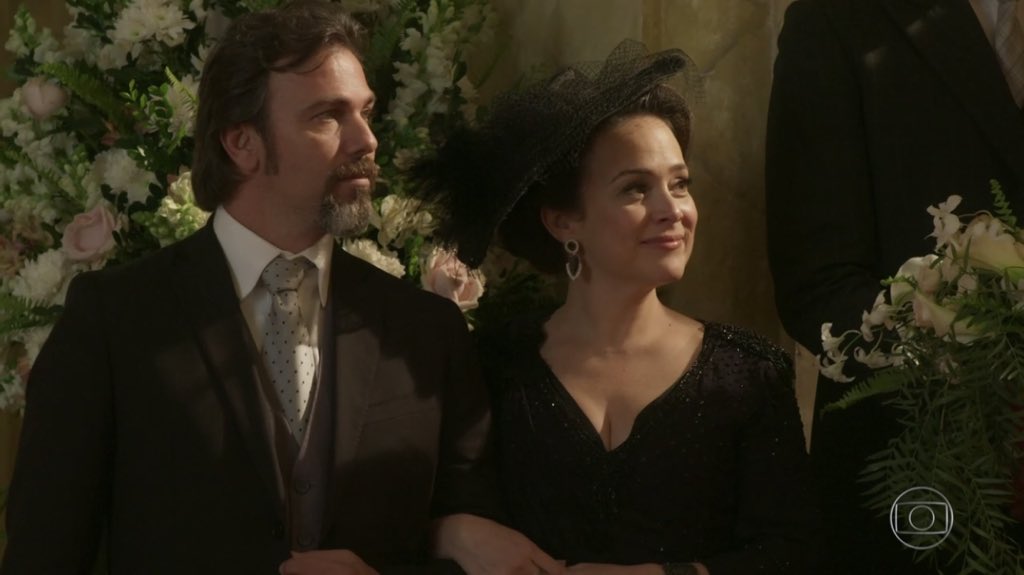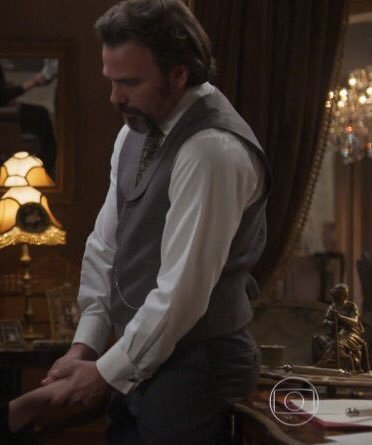 I could explain this pic, but don't know how.
While composing this post, I found this AMAZING
video of father and faughter dancing at ther wedding.
It's worth the watch, I guarantee
.
LUCINO & OTÁVIO
here's the spoiler, in Portuguese
Well, this soap opera is filled with drama and heartache...
After all this love, here's the heart break part.
As it's set in 1910, homossexual love is tabu but several characters say they accept it with open heart.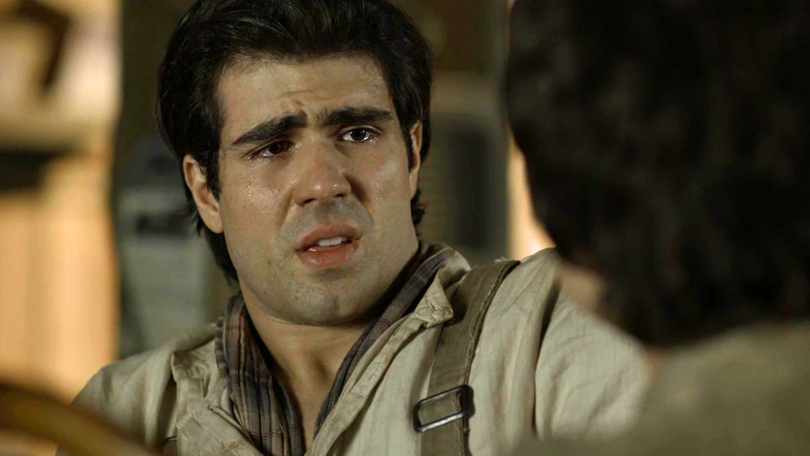 gshow
But his parents don't agree and expel Luccino (Emma's husband brother). So he decides to live in his motor shop.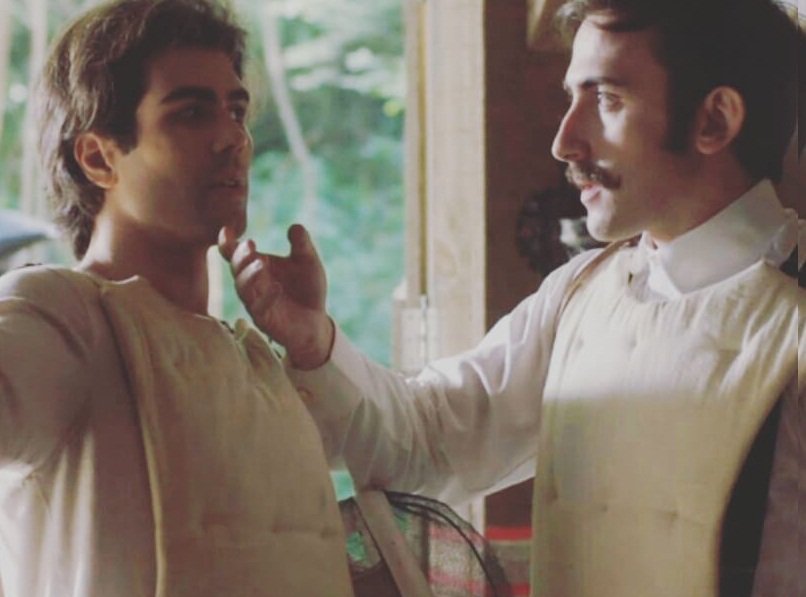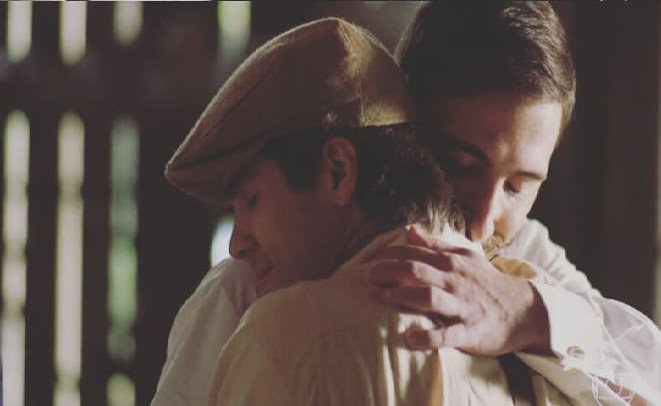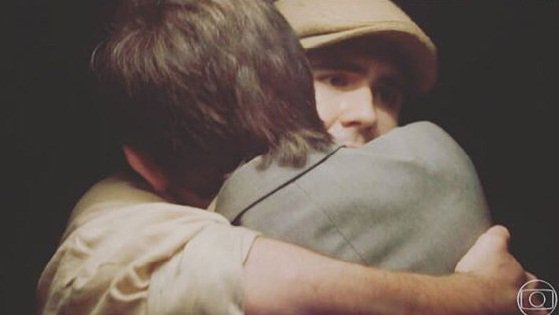 Worried, Otávio who's a corporal, suggests he can quit the army for their love
twitter
That way they could start a new life somewhere else, together.
But Luccino is too afraid of society and turns down the offer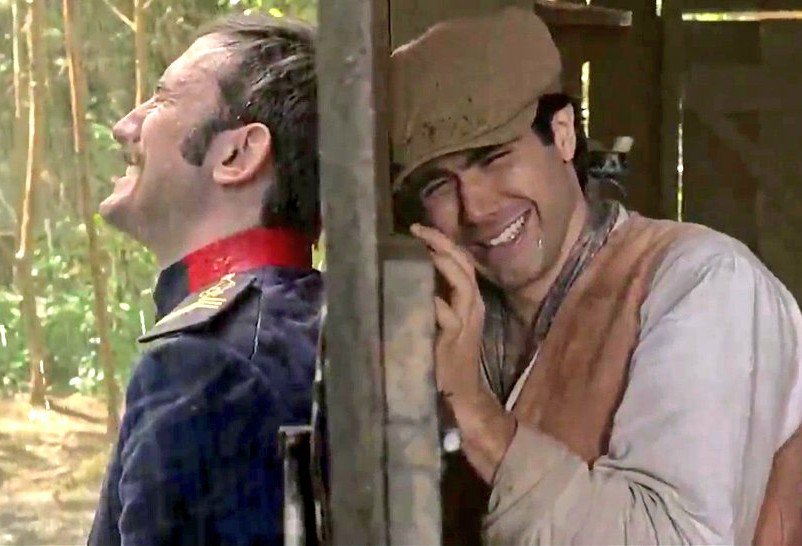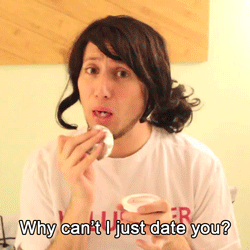 college magazine
Sooo? What did you think about these news?
Good vibes for lovely love stories?
love + love + suffering
+
+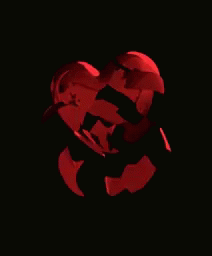 Meawhile, I'm about to release my first historical romance in Portuguese, England XIX century...
Cupidos em Devon
But have historical JAFF available!
We're always talking about the soap oper on
Facebook
!
In case you want to join the fun...
See ya!