hello,
Let's talk about the royal wedding. Yeah. Like the rest of the world.
(this post has been updated here)
I've done it before writing short stories on the births of Prince George and Princess Charlotte, even here in Brasil British royal family is quite famous. Why wouldn't they be? Rich, beautiful (most of them), food for gossip, and I'm writing historical fiction so I'm all about Royal Brits.
But what I do want to talk about is Ms Meghan Markle's walk down the aisle... Mostly alone... Wow.
It's said Prince Charles will escort her from where the royals sit, but until she reaches this part of St George's chapel she'll walk alone. There'll be the children and the chapelain, holding her arm? No one. Wow!
flickr - and me
Researching for proper historical romance writing, I've found terms such as 'water someone else's garden' - a man would say about a daughter. Oh, crap. Really? It meant he'd be spending money and time on a dead weight until she turned at least 15 or 18 and could be passed on to another. Then, he'd pay for it, the famous dowry. The other man would accept the girl/woman to 'use' her for reproduction, work around the house, whatever. This isn't news, and sadly it's not outdated. YET.
What striked me as something cool is Meghan walking mostly alone with the whole world watching - here in Brasil all TV channels will air the wedding from 6AM on. On Twitter people say that she wants the spotlight, that this marriage won't last, this and that.
Actually, for whatever her reasons, the decision of doing it mostly alone, even if not completely new (it has been done in European royals before), nevertheless, it's a huge step for girl power. Wow to her! Bold woman.
All eyes on her, she'll outsmart Harry like Diana did Charles, I say.
Tomorrow, I'll watch the wedding and hope it'll be a feminist and yet pretty feminine move.
Wish a happy life for Meghan and Harry (and everyone who marries this week!)
Here they are... Gorgeous!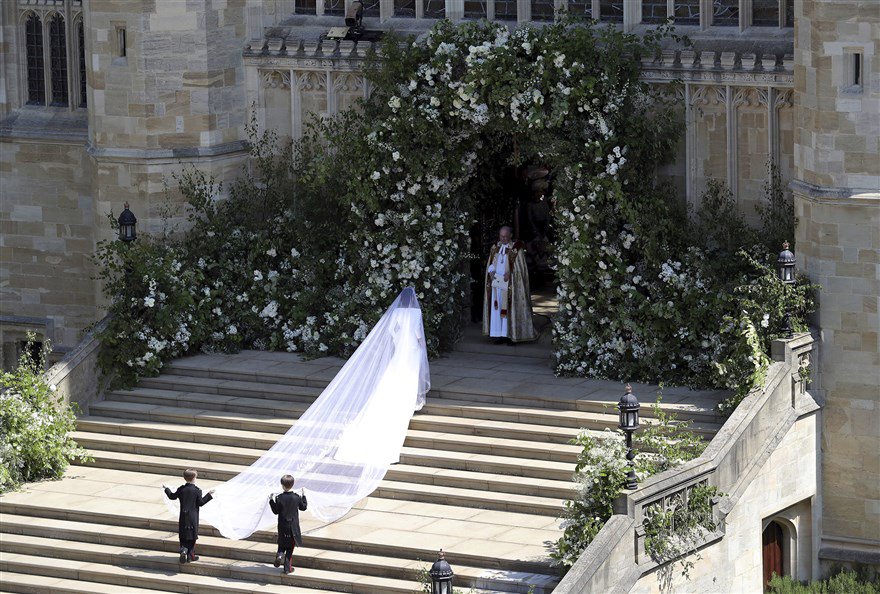 arriving
climbing the Chapel's steps
walking by herself. Gorgeous, brave. Wow!
Hope it's all there is to it.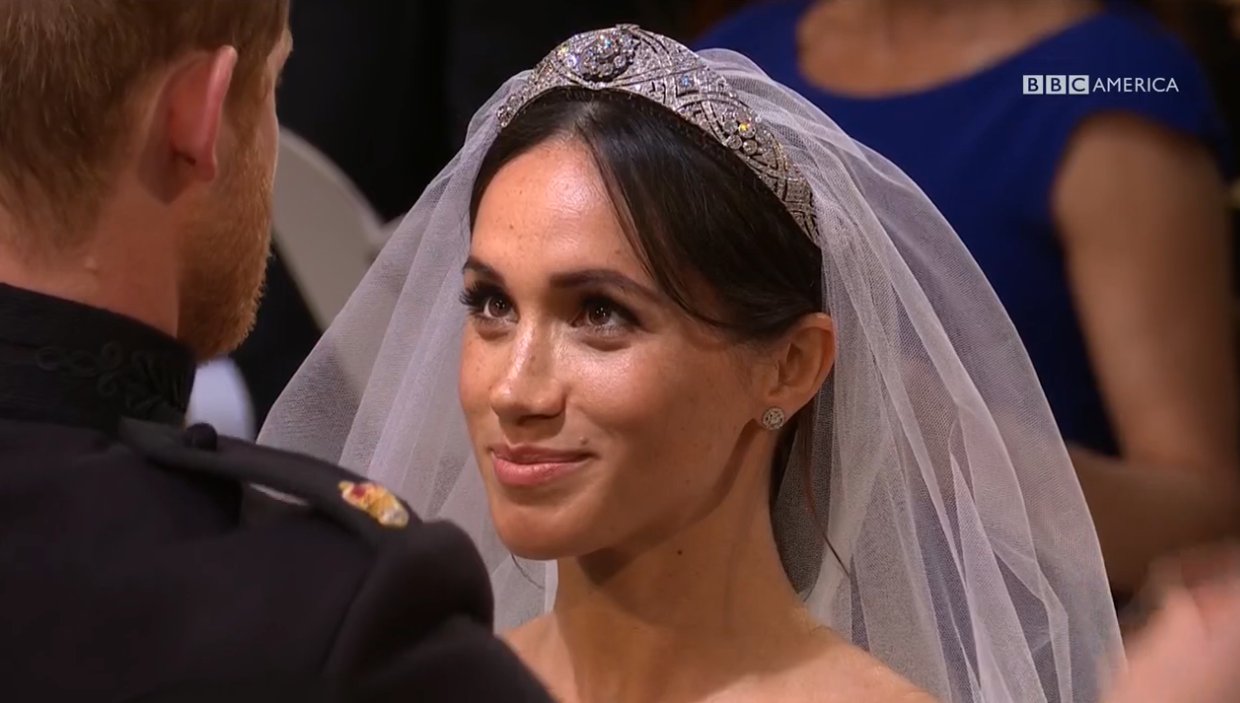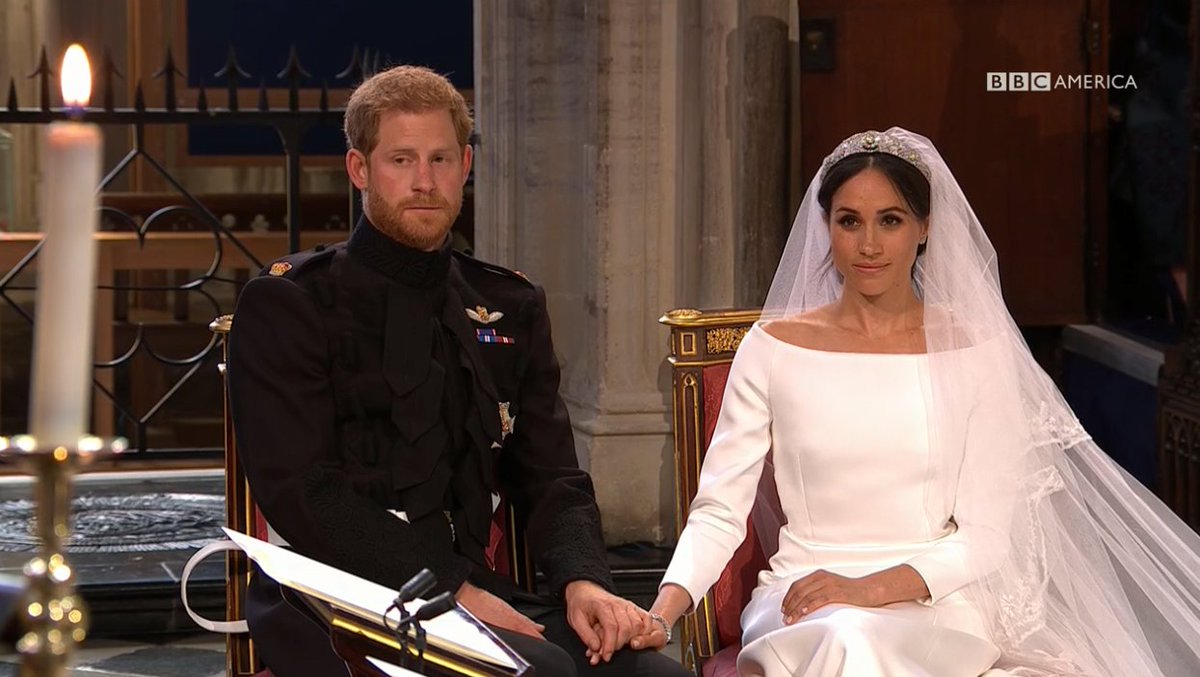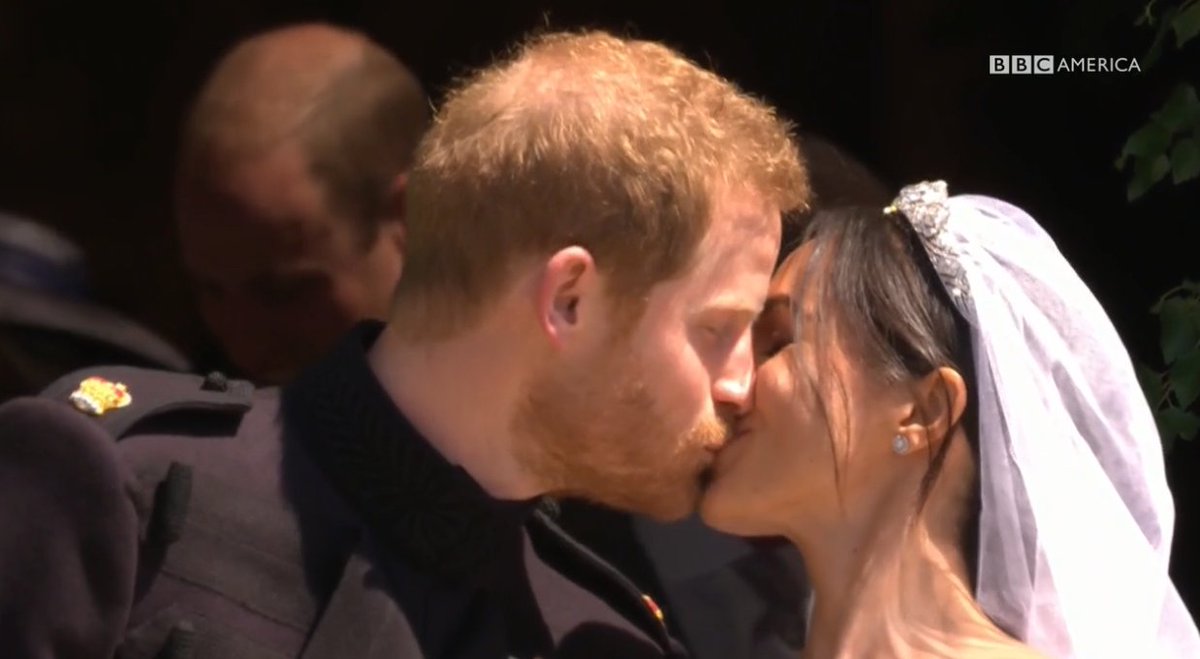 The Duke and Duchess of Sussex
— NBC News (@NBCNews) May 19, 2018

Wedding pics from Tom and Lorenzo Twitter